Et… nous avons un titre ! La suite de Shazam, qui sortira sur les écrans américains le 4 novembre 2022, s'intitulera Shazam : Fury of the Gods. Les dieux de l'Univers Cinématographique DC Comics sont donc en colère. Lesquels ? Pourquoi ? Comment ? Il va falloir patienter deux ans pour le découvrir. En tout cas, entre Black Adam et Shazam : Fury of the Gods, les panthéons du DCEU vont sérieusement s'étoffer. De quoi ravir tous les fans de mythologie !
Nous avons tous un super-héros en nous, il faut juste un peu de magie pour le faire ressortir. Dans le cas de Billy Batson, en criant un mot – SHAZAM ! -, ce garçon des rues adopté de 14 ans peut devenir le super-héros adulte Shazam, avec l'aimable autorisation d'un ancien sorcier. Encore un enfant au coeur – à l'intérieur d'un corps musclé et divin – Shazam se réjouit de cette version adulte de lui-même en faisant ce que n'importe quel adolescent ferait avec des super-pouvoirs : s'amuser avec ! Peut-il voler ? A-t-il une vision à rayon X ? Peut-il tirer des éclairs avec ses mains ? Peut-il sécher ses contrôles de sciences humaines ? Shazam entreprend de tester les limites de ses capacités avec l'insouciance joyeuse d'un enfant. Mais il devra maîtriser rapidement ces pouvoirs afin de combattre les forces mortelles du mal contrôlées par le Dr Thaddeus Sivana.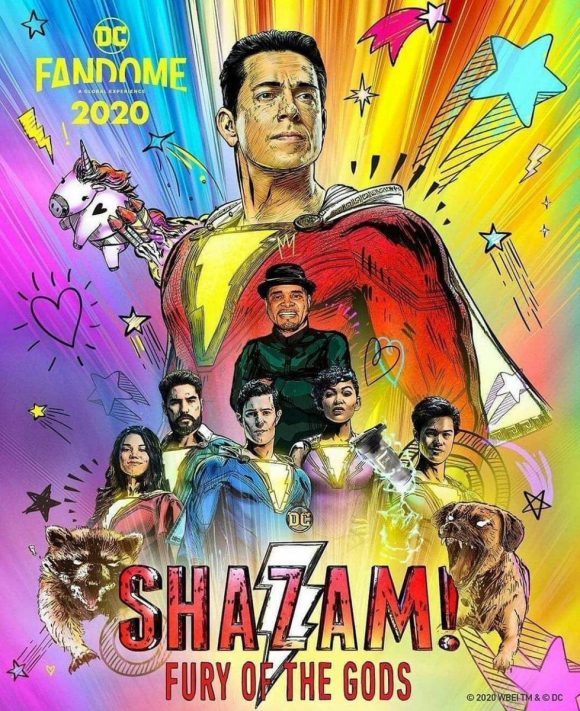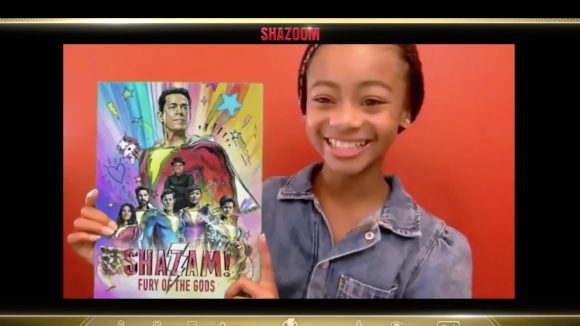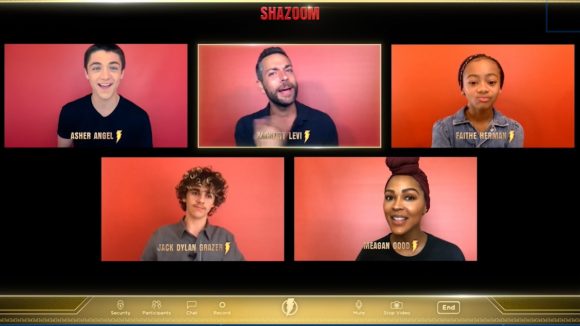 Shazam en quarantaine, ça donne quoi ? Zachary Levi vous répond ! ⚡️

Retrouvez-le au #DCFanDome, un événement en ligne gratuit et totalement sous-titré, le 22 août. pic.twitter.com/KhvARX4ijv

— DC Comics France (@DCComics_FR) August 14, 2020
Billy Batson lui-même sera présent au #DCFanDome ⚡️

Ne ratez pas l'événement, le 22 août à 19h sur https://t.co/UXcZYQNk0g. pic.twitter.com/3Yd0PfX0ss

— DC Comics France (@DCComics_FR) August 19, 2020
We haven't shot Shazam 2 yet but there are already reviews up on Letterboxd. I'm pretty sure that means we're allowed to start using review quotes for marketing. pic.twitter.com/q7rj528CDR

— David F. Sandberg (@ponysmasher) August 14, 2020
Shazam 2 est réalisé par David F. Sandberg et sort aux Etats-Unis le 4 novembre 2022, avec Asher Angel (Billy Batson) et Zachary Levi (Shazam).