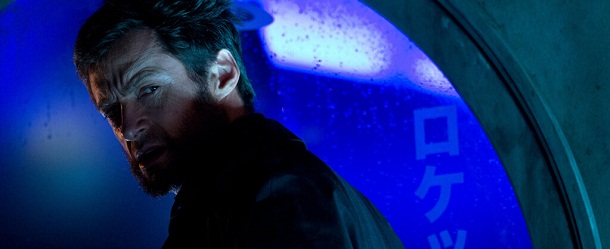 « Le passé est toujours derrière vous, mais les souvenirs demeurent. » Mon Dieu, il est une heure du matin et le compte officiel Twitter de The Wolverine philosophe avec une image inédite de notre mutant préféré. Il faudrait juste les prévenir que toute la planète geek a les yeux rivés sur la présentation Sony-Playstation 4. Mauvais timing (en réalité, c'est excellent, car le show commence à être un peu longuet).
Si une âme charitable a étudié le japonais en primaire/au collège/au lycée/à l'université/dans un bar à sushi, qu'elle ne se gêne pas pour nous traduire l'inscription visible sur le cliché. Ce sera grandement apprécié ! En tout cas, c'est une très belle photo de Logan près de son hublot. On saluera sa nouvelle coupe, moins sauvage mais porc-épic sur les côtés. Ce sera plus simple pour les cosplayeurs. Cool.
The Wolverine sort en France le 24 juillet 2013, avec Hugh Jackman (James Howlett/Logan/Wolverine), Will Yun Lee (Keniuchio Harada/le Samouraï d'Argent), Hiroyuki Sanada (Shingen), Hal Yamanouchi (Yashida), Tao Okamoto (Mariko), Rila Fukushima (Yukio), Svetlana Khodchenkova (Vipère), et Brian Tee (le ministre de la Justice japonais).