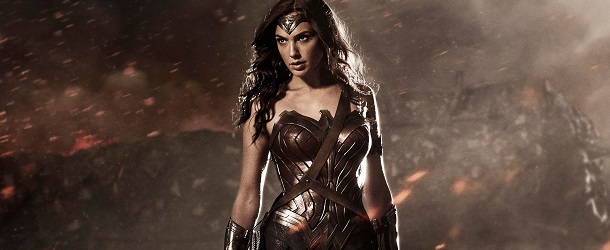 Le super-vilain 'Emploi du temps trop chargé' a eu raison de la participation de Nicole Kidman… Et c'est donc Connie Nielsen (Nymphomaniac – Volume 1, Following, The Good Wife) qui incarnera Hippolyte, la mère de Wonder Woman (via TheHollywoodReporter). Avant d'être couronnée Reine des Amazones, l'actrice danoise s'est fait mondialement connaître en jouant dans Gladiator.
Elle était Lucilla, la sœur de Commode, amoureuse de Russell 'Maximus' Crowe… qui est aujourd'hui Joe-El, le père de Superman ! Le tournage de Wonder Woman est actuellement en cours au Royaume-Uni et en Italie. Avec un peu de chance, nous en saurons plus sur le film – le rôle de certains acteurs ? des concept arts ? – mardi prochain, grâce à l'émission Dawn of the Justice League…

Wonder Woman est réalisé par Patty Jenkins et sort aux États-Unis le 23 juin 2017, avec Gal Gadot (Diana Prince/Wonder Woman), Chris Pine (Steve Trevor), Robin Wright, Danny Huston, David Thewlis, Ewen Bremmer, Saïd Taghmaoui, Elena Anaya et Lucy Davis.